Pediatric Dental FAQ

Puyallup, WA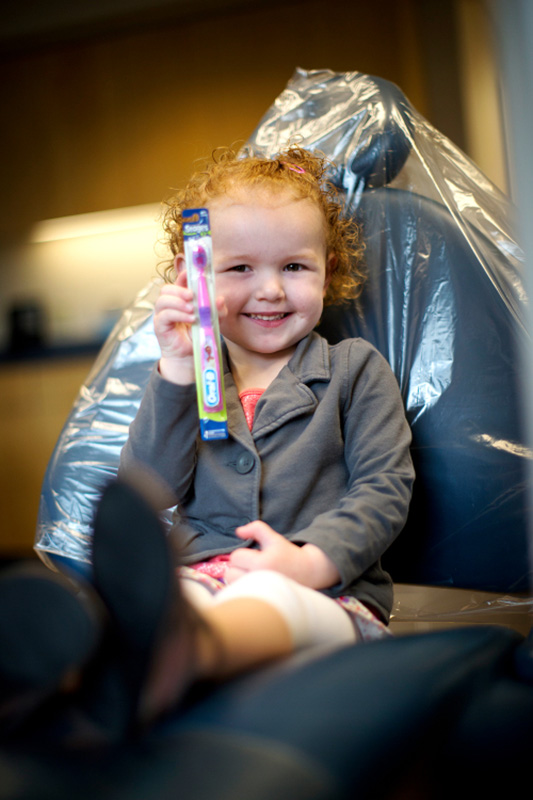 At Puyallup Pediatric Dentistry, our goal is to provide your child with the best possible oral health care is a safe, comfortable environment. We understand, as a parent, that you have many concerns.
What Is a Pediatric Dentist?
A
pediatric dentist
is a dentist who has completed four years of dental school, followed by 2 to 3 years of additional education and training in children's oral care (including child behavior, the unique needs and development of children's mouths, and even dental care for special needs children).
When Should My Child First See a Dentist?
The American Academy of Pediatric Dentistry (AAPD) recommends that your child is seen by a pediatric dentist six months after the eruption of their first tooth, or by their first birthday, whichever one comes first.
Your child's first visit
(and visits during their first and second years of life) are usually quite short. During this time, we work with your child to build a trusting relationship so that we can better help them with their oral care.
When Do Baby Teeth Erupt?
Typically, the first
baby teeth
will begin to erupt at six months of age. Some children may start teething earlier, while others may not see their first teeth until their first birthday (or later). Your child continues to have teeth erupt periodically until just before the age of 3. Their first permanent teeth usually begin to make their appearance between the ages of 6 and 7.
How Does My Child Get Cavities?
Cavities form as a result of the acids produced by oral bacteria attacking the enamel of their teeth. Oral bacteria thrive on sugars, and other lingering food particles. Habits like falling asleep with a bottle can significantly raise your child's risk of developing cavities. Poor oral hygiene habits are also a contributing factor. If your child does develop cavities, we can treat them.
How Can I Prevent Cavities?
There are several ways you can help your child to prevent cavities. First, do not let infants and toddlers fall asleep with bottles of milk or juice.
Empower your child
to brush their teeth at least twice a day. Schedule regular dental visits. We provide fluoride treatments and
dental sealants
when permanent teeth are erupted to add an extra layer of protection to the chewing surfaces of molars.
Are Baby Teeth That Important?
The short answer is: yes. Baby teeth are very important. They have several essential functions. They help your child to bite and chew their food. They serve an aesthetic purpose, enhancing your child's adorable smile. They aid in proper speech development. Moreover, they hold the space for your child's permanent teeth.
What Can Happen if My Child Loses a Baby Tooth?
Losing a baby tooth too early can have detrimental effects on the development of their permanent teeth. If your child loses a baby tooth before their permanent teeth are ready to come in, it is important to be seen. We may recommend a space maintainer to prevent shifting of surrounding teeth.
Is it Bad That My Child Sucks His/Her Thumb?
Sucking is a natural reflex. Many children suck their thumbs to soothe themselves. It can help them to feel secure and relaxed, and can even help them to sleep. The problem arises when your child continues to suck their thumb after their permanent teeth start coming in. Doing so can cause issues with the development of their mouth and the alignment of their teeth. Your child should stop sucking their thumb before their permanent teeth begin to erupt. If they are having trouble breaking the habit, there are ways that you can gently help them.
If you have any questions or concerns, do not hesitate to
call Puyallup Pediatric Dentistry today at (253) 864-9889!